Research Studies
At CPMG, we dedicate our efforts to improve disease prevention, diagnosis, and treatment. Our researchers and physicians lead many research studies with the goal to implement personalized medicine in clinical practice and to bring genetic medicine into standard care.
Participating in research studies not only gives a patient the opportunity of being evaluated by some of the most talented physicians in the country, but also helps to make a difference for other patients for generations to come. Every action our patients take in research studies matters and is appreciated.
Below are available research studies with corresponding contacts. Email us with any questions at cpmg_info@cumc.columbia.edu.
Cure Glomerulonephropathy Network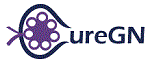 Join a team of medical research professionals to study the following glomerular diseases: Minimal Change Disease (MCD), Focal Segmental Glomerulosclerosis (FSGS), Membranous Nephropathy (MN), and IgA Nephropathy (IgAN and IgAV).
RenaCARE
Chronic kidney disease (CKD) affects more than 10% of the global population, and approximately 25% of those patients have a family history of kidney disease. Exome sequencing yields a genetic diagnosis in 9.3% of cases. Natera offers Renasight™, a next generation sequencing (NGS) multi-gene mutation assay, which may be used to confirm or reclassify a clinical diagnosis, identify target therapies, and provide insights for genetic counseling, family planning and clinical trial access. The purpose of this study is to assess the clinical utility of Renasight in patients with CKD.
Affiliated Research Studies
Clinical trials around the world