Previous Events
---
"Understanding the Role of Somatic Mutations in Adult- Onset Inflammatory Diseases."
Sept 29th, 2020
David Beck, MD, PhD
Clinical Genetics Fellow, Medical Genetics and Genomics Residency Program, NIH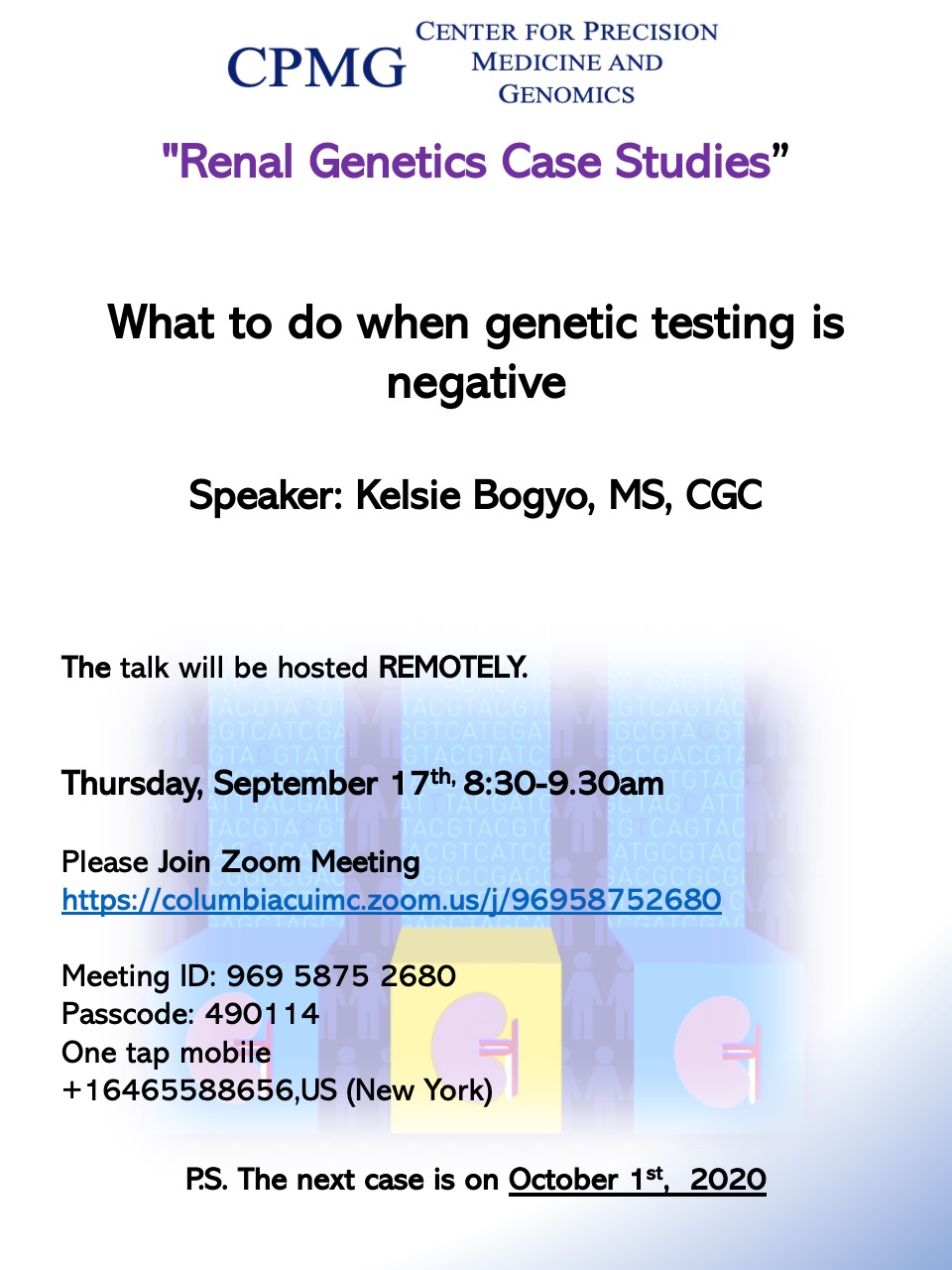 Renal Genetics Case Studies Series
"What to do when genetic testing is negative"
Sept 17th, 2020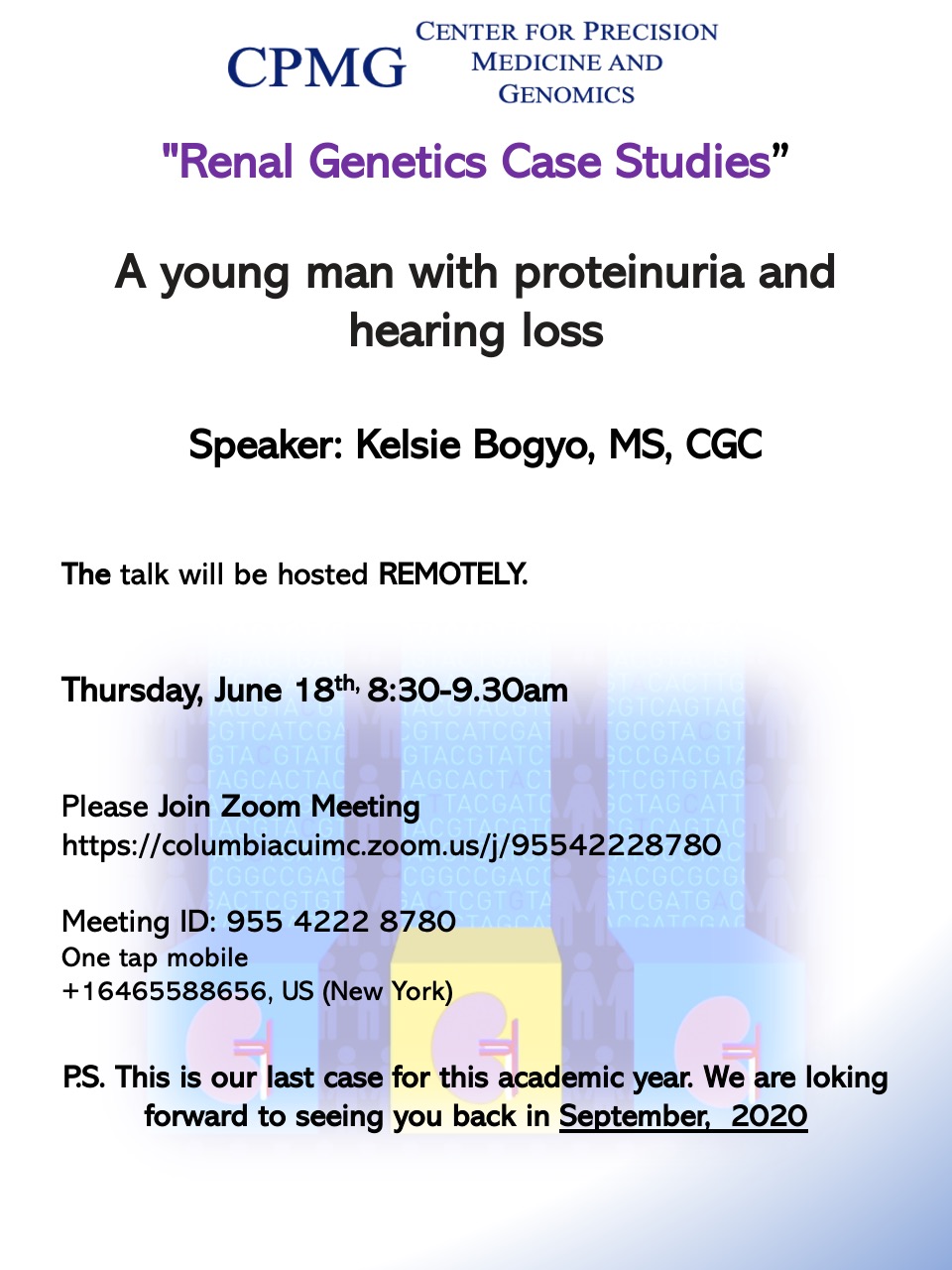 Renal Genetics Case Studies Series
June 18th, 2020
"A Young Man with Proteinuria and Hearing Loss"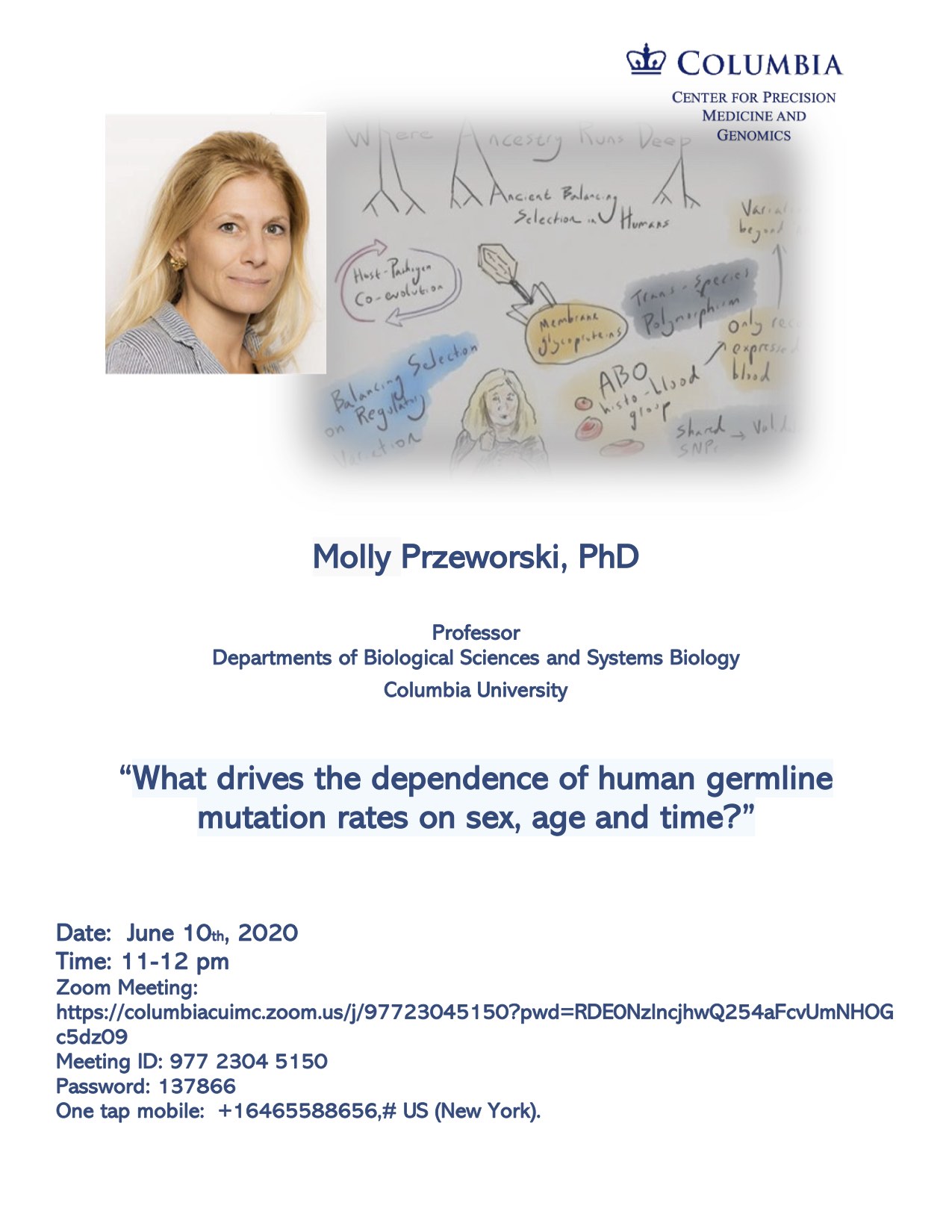 "What drives the dependence of human germline mutation rates on sex, age, and time?"
Jun 10, 2020
Dr. Molly Przeworski. Joining the CUIMC community in congratulation Dr. Przeworski on election to the National Academy of Sciences.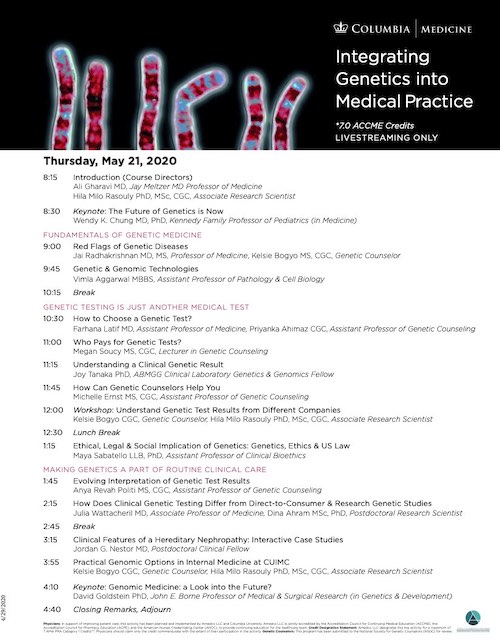 CME course on Medical Genetics for Internal Medicine
May 21st, 2020
The goal of this one-day course is to update internists on the current state of genomic medicine and to guide the implementation of genomic medicine into everyday healthcare at CUIMC.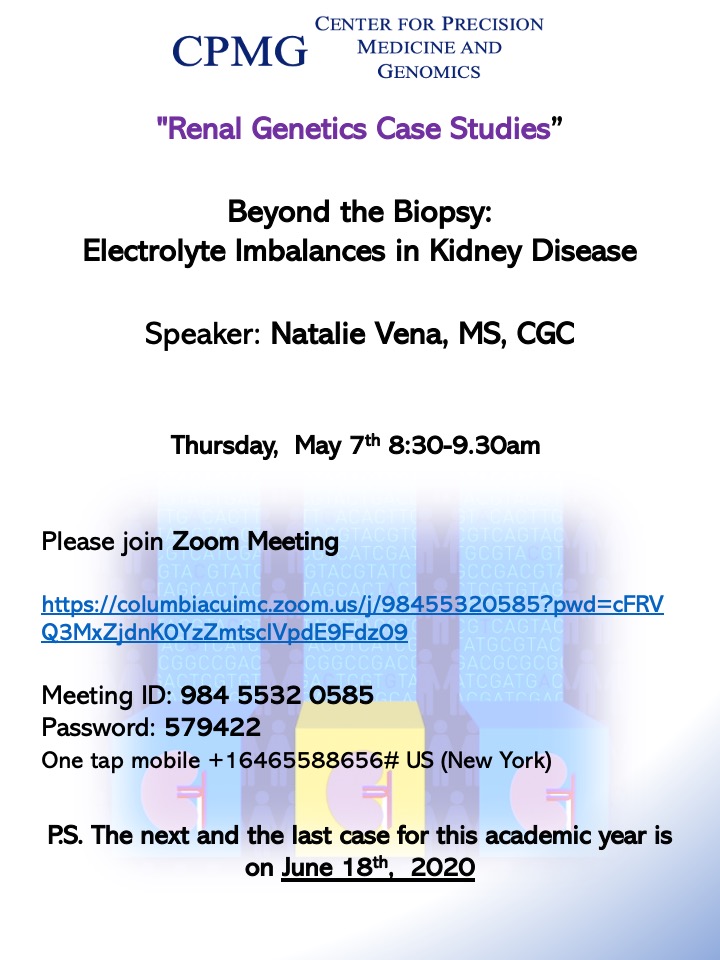 Renal Genetics Case Studies Series
May 7th, 2020
"Beyond the Biopsy: Electrolyte Imbalances in Kidney Disease"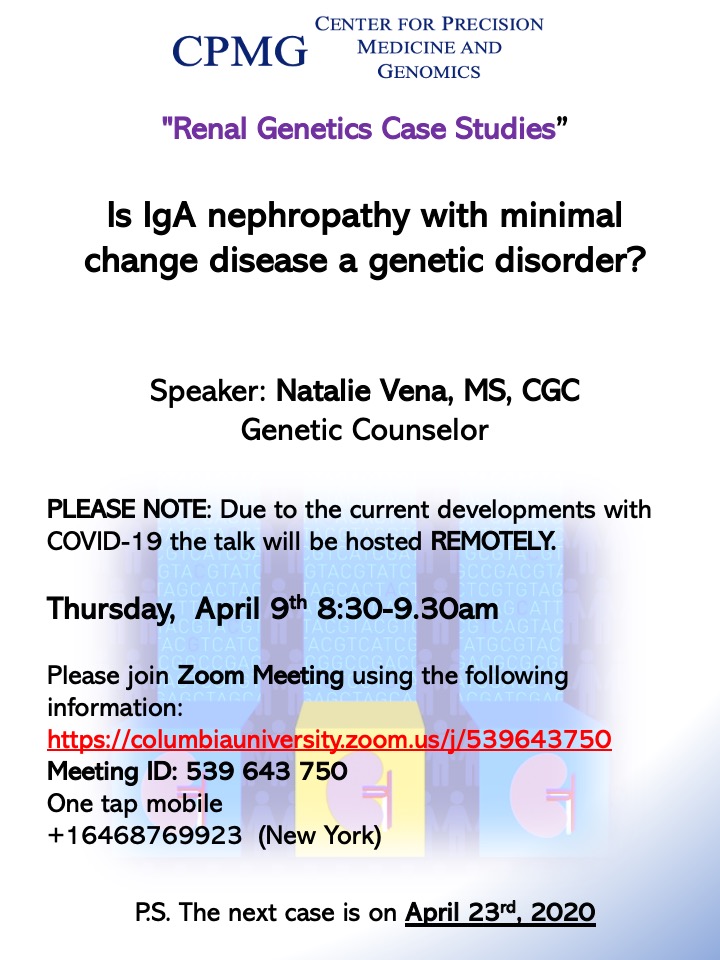 Renal Genetics Case Studies Series
April 9th, 2020
"Is IgA nephropathy with minimal change disease a genetic disorder?"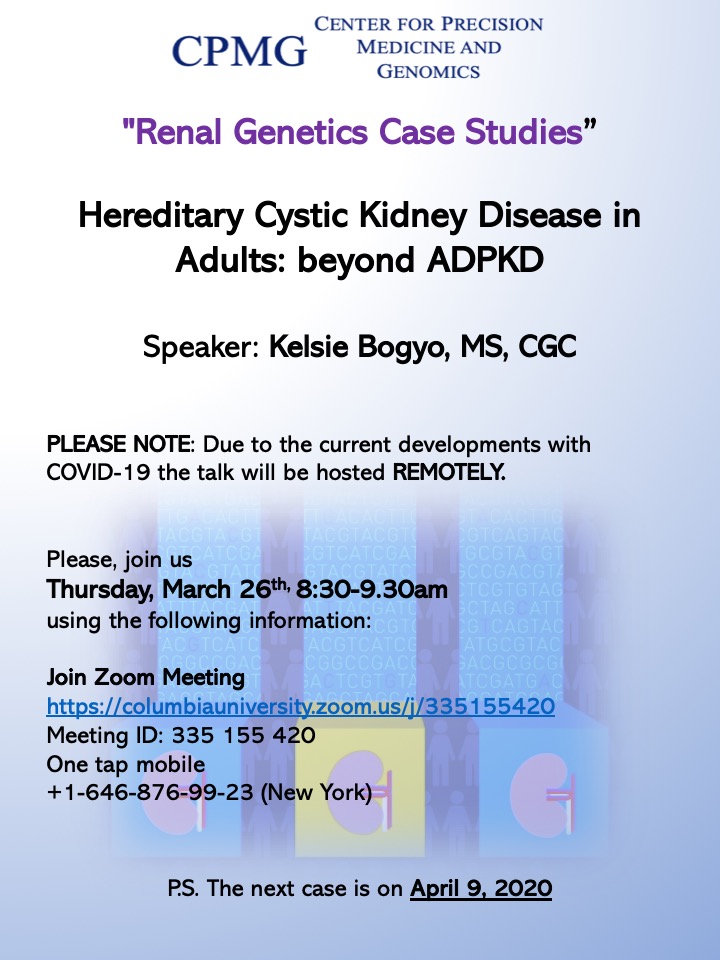 Renal Genetics Case Studies Series
"Hereditary Cystic Kidney Disease in Adults: Beyond ADPKD"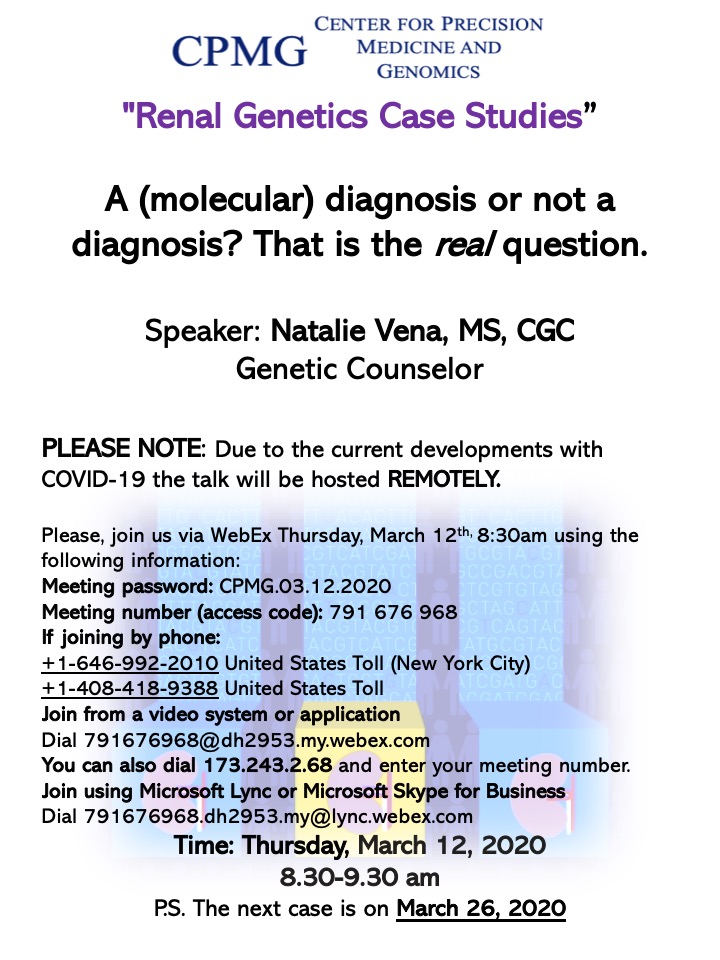 Renal Genetics Case Studies Series
"A (molecular) diagnosis or not a diagnosis? That is the real question."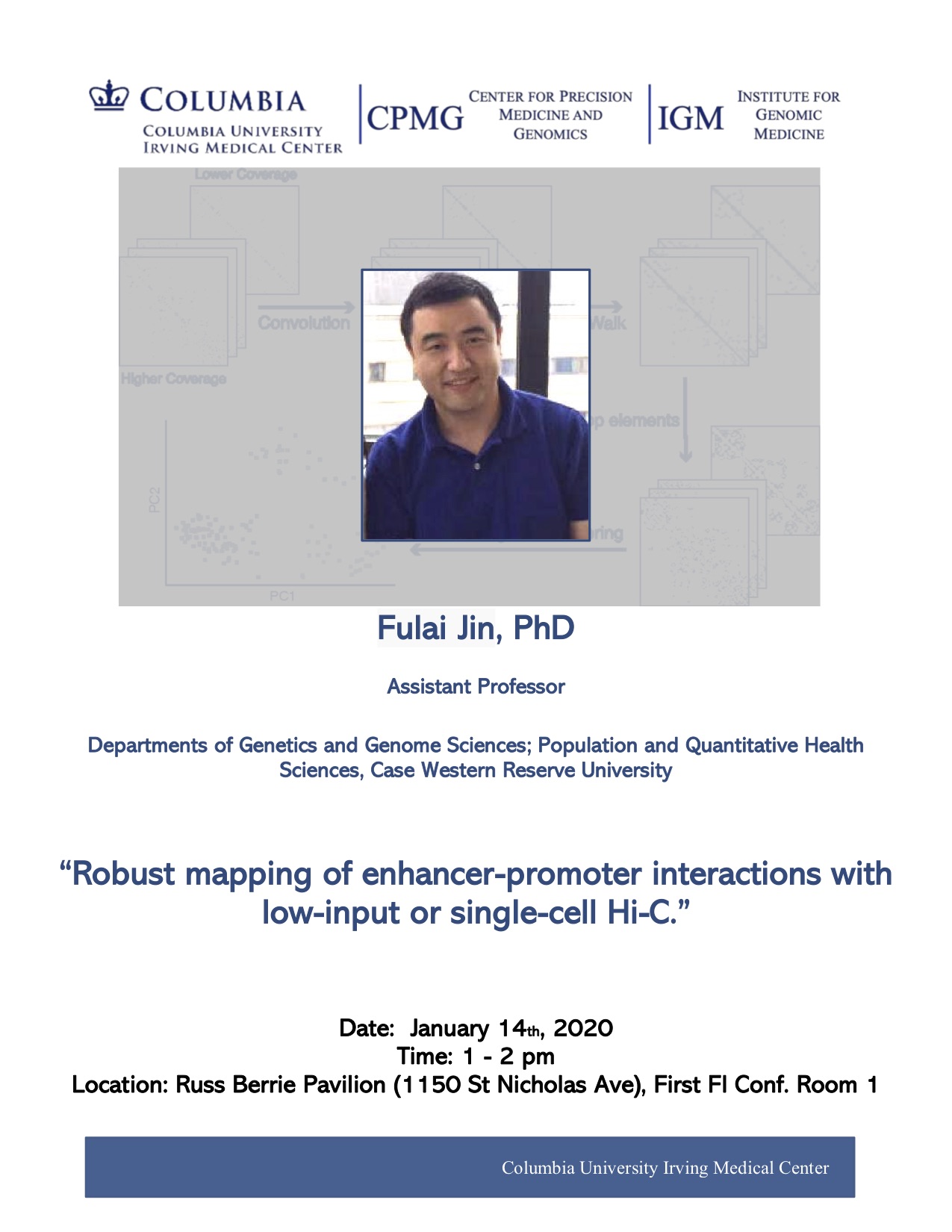 Robust mapping of enhancer-promoter interactions with low-input or single-cell Hi-C.
January 14, 2020
Fulai Jin, PhD
Departments of Genetics and Genome Sciences; Population and Quantitative Health Sciences, Case Western Reserve University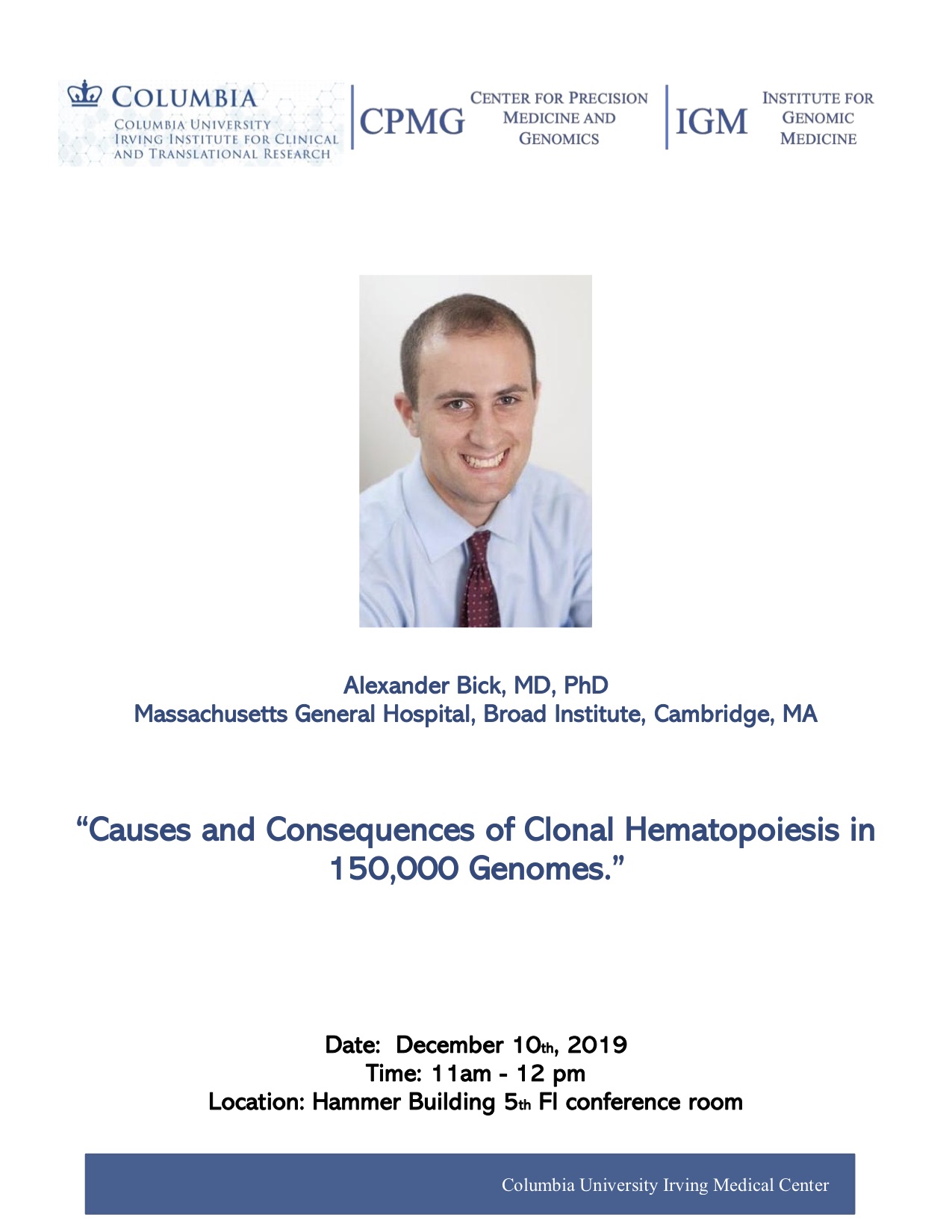 Causes and Consequences of Clonal Hematopoiesis in 150,000 Genomes.
Alexander Bick, MD, PhD
Massachusetts General Hospital, Broad Institute, Cambridge, MA
Date: Dec 10, 2019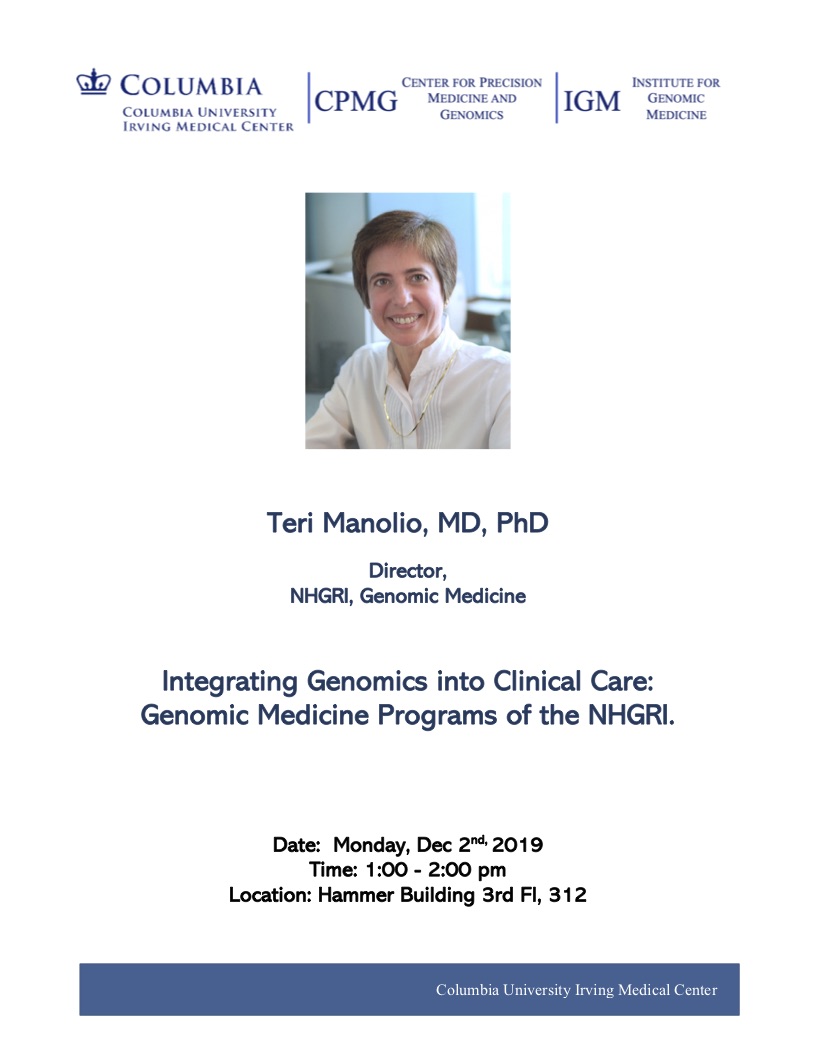 Integrating Genomics into Clinical Care: Genomic Medicine Programs of the NHGRI
Dr. Teri Manolio, Director
NHGRI Division of Genomic Medicine
Date: Dec 2, 2019
Time: 1:00 - 2:00
Location: Hammer 312 The Genetic Counselor Fair
Friday, November 15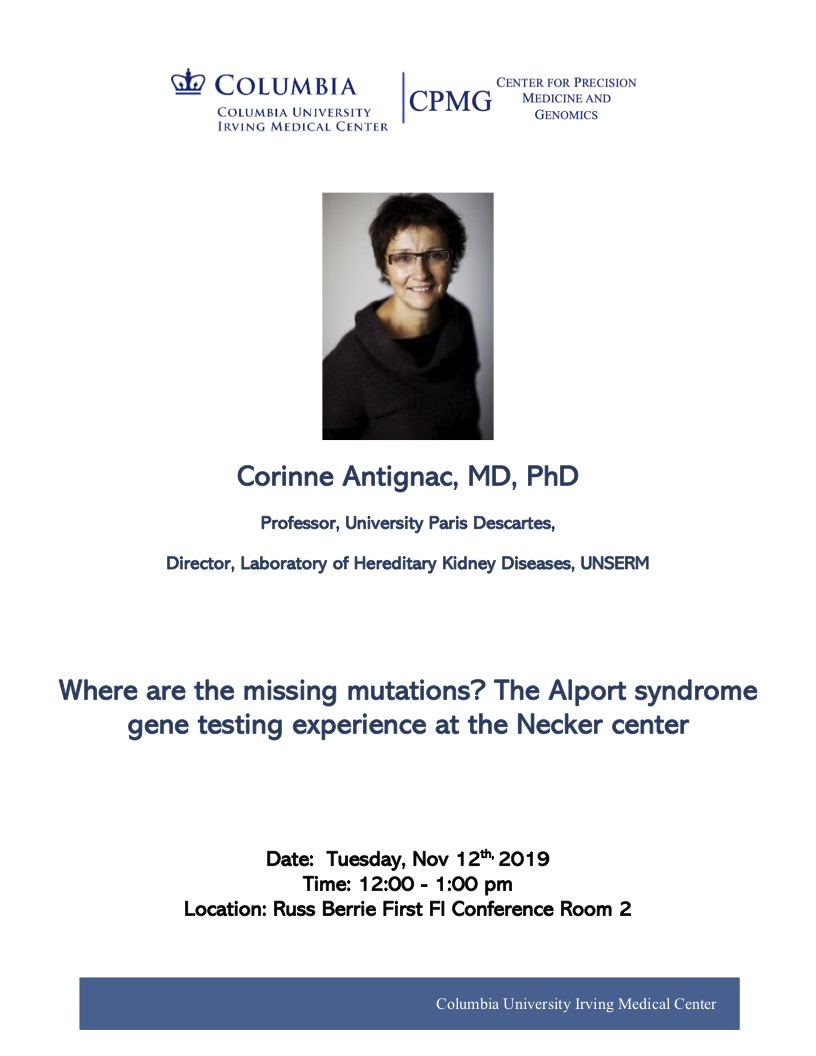 Where are the missing mutations?
The Alport syndrome gene testing experience at the Necker center.
Tuesday, Nov 12th, 2019
Corinne Antignac, MD, PhD
Professor, University Paris Descartes,
Director, Laboratory of Hereditary Kidney Diseases, UNSERM